Check your manuscript prior to submission and avoid any time loss in publication process due to structural errors
Report is available for all scientific fields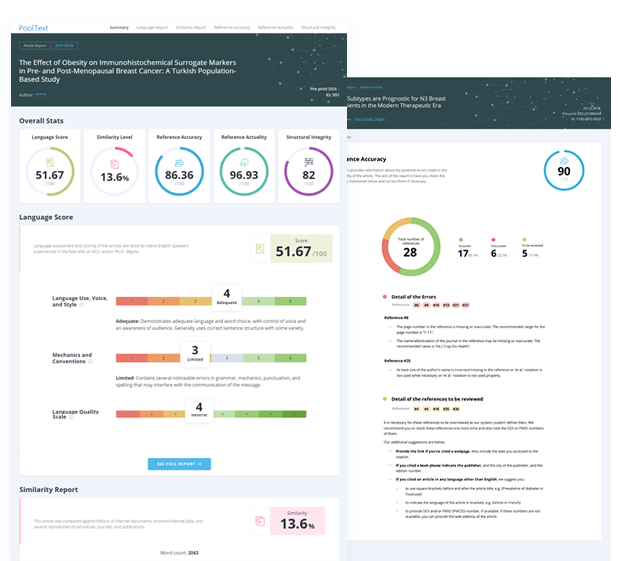 Our state of the art algorithms will evaluate your manuscript against five different criteria with a final check by our experts and provide clear feedback for improvement. Analyzing your manuscript before it's submitted to any journal will save you time by reducing the iterations with the journal and the probability of rejection due to structural reasons.
Here's the five criteria we check against: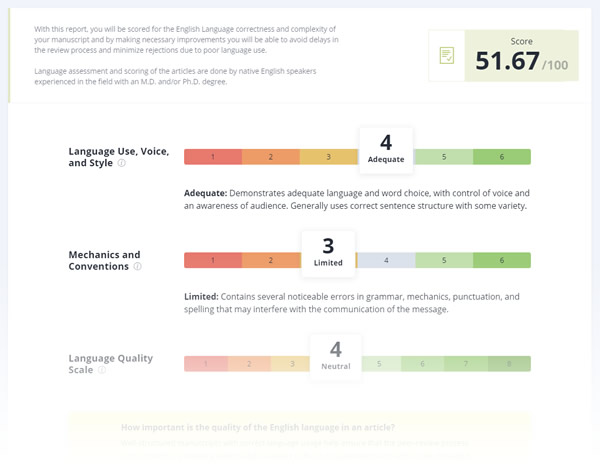 Language and Readability
Rejections or multiple iterations between authors and journal editors occur quite commonly due to the insufficient language level of the manuscript. With the language report, authors will be provided feedback about the English Language Level, awareness of audience and readability of their manuscript.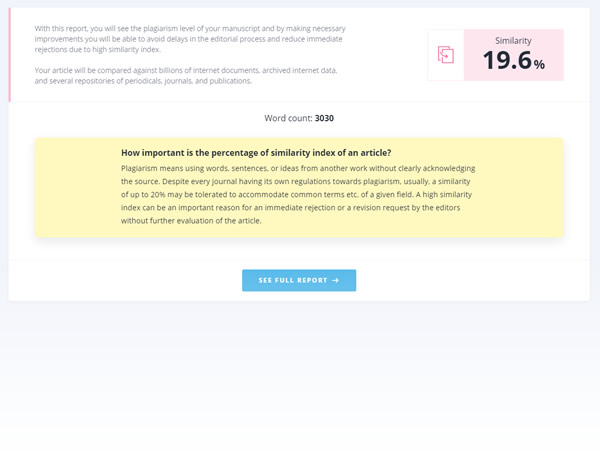 Similarity (Plagiarism)
With the similarity report your manuscript will be compared against billions of internet documents, archived internet data, and several repositories of periodicals, journals, and publications providing you a robust score of the similarity of your work.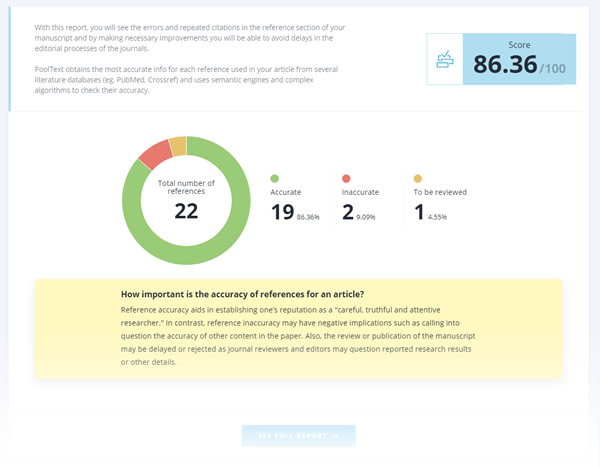 Reference Accuracy
PoolText obtains the most accurate information about each reference used in your manuscript and provide a detailed report regarding the level of accuracy of the references with a highly granular recommendations for improvement.
Reference Actuality
Level of up-to-dateness of your references may be a strong indicator of the relevance and progressiveness of your manuscript and a common reason for rejections by journal editors. PoolText help you to see a detailed figure about how recent your references are with Reference Actuality report.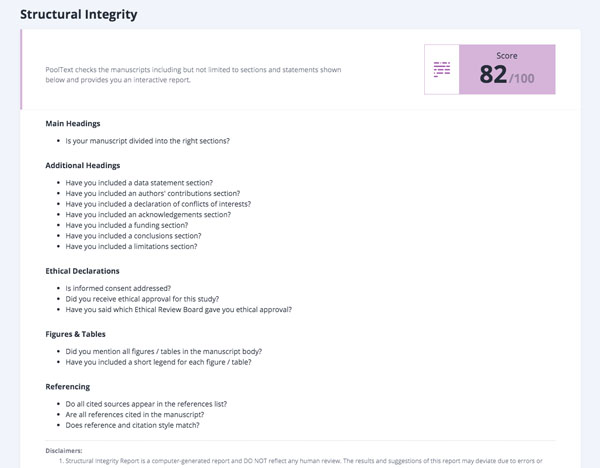 Structural Integrity
With this report, you will get a feedback on the headings, declarations, referencing, tables, figures and other major reporting errors on your manuscript and by making necessary improvements you will be able to avoid delays in the review process and minimize rejections due to structural errors.
Upload your manuscript and improve your chances of being published